Thank you to Plymouth magazine
By Jeff Zeitler on Monday, February 4th, 2019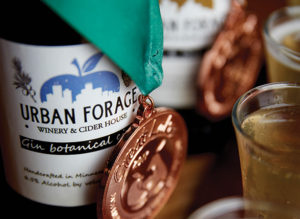 Plymouth Magazine just put out a wonderful article about our cider, and about the 'science nerd' that makes it.
To be honest, Rob is more of the science nerd than I am when we're working in the winery to make new batches, but I'll take it as a huge compliment.
Read the article here if you like.  It's fun for me to see the process through someone else's eyes, and Margie Newman did a great job of it.  If you live in Plymouth, you probably have a hard copy of this. If not, like me, you can come see it at the winery where I'll have it out on display on the wine barrel out front this week.
Hope you're staying warm and enjoying driving or cycling on the glare ice!
Cheers,
Jeff