By Jeff Zeitler on Thursday, December 5th, 2019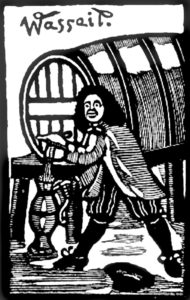 Wassail is back!  Glogg or Gluhmost, or spiced cider if you prefer.
Either way, it's here til the New Year.  Hard cider, sweetened and spiced with cinnamon, cloves, ginger, cardamom and star anise.  Sure to warm the most Bah and Humbug heart this season.   $7 for a warm and cheery glass.
Not available anywhere else, so you'll have to come n' get it in our taproom.
See you there!