Chalk Talk Narrative with guest Amy Salloway- January 25.
By Jeff Zeitler on Sunday, December 31st, 2017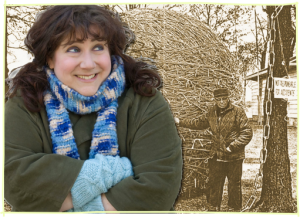 Chalk Talk Narrative is a forum for writers to gather, experiment, and find support.
Each forum has a theme, an open mic, and a featured writer. This month the featured guest is Amy Salloway.
Amy's storytelling is at once heart-wrenching and pee-your-pants funny. Hear Amy read from her work and interact with her afterward.
Chalk Talk will meet at Urban Forage on January 25 from 6-8 PM, and will continue meeting every fourth Thursday of the month. See this space for more info on upcoming events for writers, aspiring writers and other appreciators of literature.