Closed for Thanksgiving- open the rest of the week.
By Jeff Zeitler on Thursday, November 22nd, 2018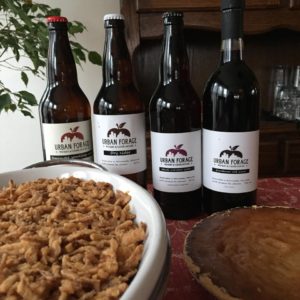 We are closed on Thursday for the Thanksgiving holiday.  We'll be having dinner with family and having a bottle of cider or two as well.  We hope you're also having a pleasant holiday.
We'll be open again on Friday from 4-11, Saturday 2-11 and Sunday 2-6.  Bring your out-of-town guests to try the absolute best local cider this weekend.  That, or you could pitch a tent and sleep out in front of a big box store to get a discount on something you don't need.  Or you could do both!
Cheers.  And happy Thanksgiving.