Extra hours for LoLA weekend at Urban Forage
By Jeff Zeitler on Wednesday, September 12th, 2018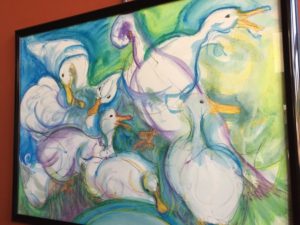 This weekend- Saturday, September the 15th and Sunday the 16th, we are open extra hours for the Longfellow League of Artists art crawl.
Come see original (and reasonably priced!)paintings by local painter Laura Burlis,  beautiful jewelry and purses by Catalina Bauer Zucabau and newly framed linoleum block prints by Anita White.  They are all worth seeing on their own, and together, they are a must-see stop on the LoLA crawl.
To accommodate, we're opening extra early on Saturday and Sunday.  Our hours this weekend will be:
Saturday 10 AM- 11 PM and Sunday 10 AM- 6 PM
All other hours remain the same.  See you there!