Gilmore Girls trivia this Thursday
By Jeff Zeitler on Wednesday, December 1st, 2021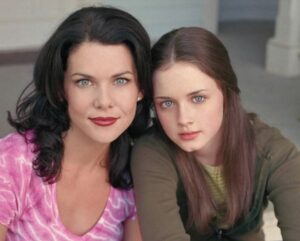 You asked for it, so we're doing it.  Gilmore Girls trivia is happening on Thursday December 2nd.  You need tickets, so buy yours here!
We binged all seven seasons in our household over the last three weeks to prepare, and believe you me, it wasn't easy!.
Actually it was fun, and now Gita is a Gilmore Girls addict.  Hope you can make it this Thursday!