It's dandelion season!
By Jeff Zeitler on Thursday, May 11th, 2023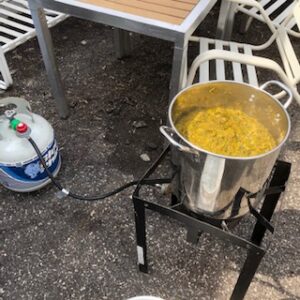 Yes!  Finally there are dandelions on lawns everywhere in Minnesota.  We hope you're as excited about them as we are, because the emergence of dandelions means the beginning of foraging season.  We go out and pick almost every day in mid-May to make sure we have enough to make a year's batch of dandelion wine.
Yes, that's right we make dandelion wine in house and it's the best dandelion wine you're likely ever to have.  At $38 a bottle, it's not cheap, but it's totally worth it.  Stop in today and try!