Listen to MPR this Wednesday- we're on!
By Jeff on Tuesday, September 29th, 2015
We'll be on Morning Edition Wednesday morning at least twice between 5 and 9 AM!  We were interviewed by an MPR reporter, then brought her with us on a foraging run in our St. Paul neighborhood.  I will post a link once it goes live.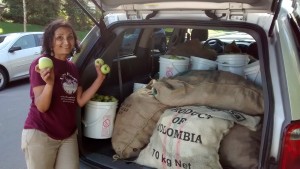 It's great to be catching the attention of so many media outlets!  Send them comments tl let them know you're glad they are covering what we are doing.
Cheers,
Jeff