The Heavy Table weighs in on Urban Forage
By Jeff Zeitler on Thursday, April 19th, 2018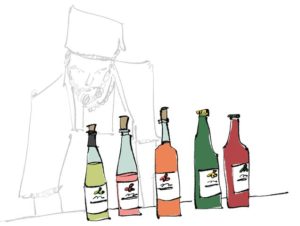 If you haven't read Heavy Table's review of Urban Forage, together with Himalayan restaurant and several of our other neighbors, read it here.  Then tell us what you think!
We are thrilled that James Norton and company loved the ambience of the taproom and the overall vibe.  Also the positive notes on the cider tasting.  The note that the ciders are all good, but too similar to one another took me by surprise!  Maybe I spend too much time drinking my own cider, but I find them all quite distinct.
What do you think?  Should I take more risks with my flavor profiles?  I'm not going to use artificial flavors (that's a given) but maybe I should get a little crazier with the additives?  I really want to know.  I'm going to keep everything on the dryer side, and made without artificial stuff, but maybe now that we've got the basics down, it's time to go further afield.  A mango cider, perhaps?
Email me at urbanforagewinery@gmail.com or just stop and chat next time you're in.
Cheers!