Trick or Treat here on Halloween.
By Jeff Zeitler on Saturday, October 27th, 2018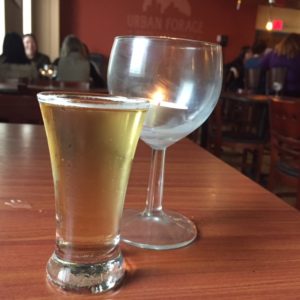 So here's the trick.  You have to wear a costume.  Can't just be a printed T-shirt.  It doesn't have to be elaborate, but I want to see you in a costume!
Then the treat:  On October 31, your cider shots (a 2.5 oz. sample glass) of any cider, cyser or mead will be only one dollar, all night!
Happy Halloween to all the grownups.  You still get to have some fun!