We sell kegs!
By Jeff Zeitler on Saturday, September 17th, 2022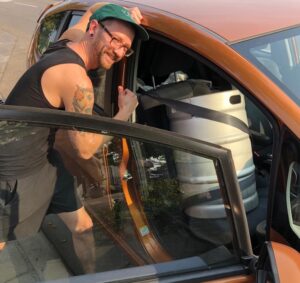 Yes we do!  A 1/6th barrel (5.16 gallons) of cider or mead will run you $100, plus a $100 deposit
A 1/2 barrel (15.5 gallons) of either will run you $250 plus a $100 deposit.
We'll even throw in a picnic tap with your rental, but be sure to consume all within a day or two, or the cider or mead will spoil.  Easy to do if you're having a party, but if you're putting it in a kegerator, make sure to have a CO2 system!
It's a great way to celebrate autumn.  Ask us at the taproom or email us at urbanforagewinery@gmail.com if you have questions.
Cheers!