Where did you go, #19?
By Jeff on Tuesday, November 4th, 2014
Today we say good-bye to cork #19. Where did it go? Find it and we'll give you an Urban Forage t-shirt!
Clues
On the other side from cork #20 only down and under. In the sun in the morning. Since they're not too far away, stroll over with your Dunn Bros coffee or celebrate your find at the Longfellow Grill. What was that you wanted to say, #19? You'd like to remind us to thank our supporters? Will do!
Thanks everyone for your support!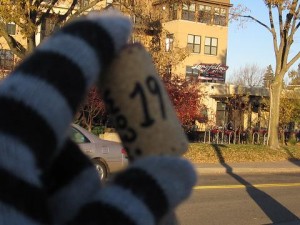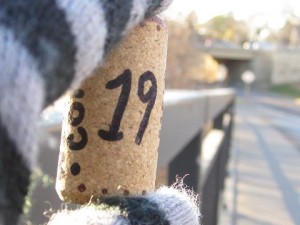 See Capture the Cork for more details.