Win big at tonight's Twin City Tongue Twister Hot Sauce Tasting
By Jeff Zeitler on Friday, January 25th, 2019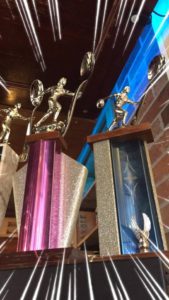 Tonight!  Friday the 25th at 7 PM,  We award three trophies:
(By the way, it's free to enter and free to judge.)
One trophy for tastiest hot sauce
One trophy for tastiest nacho dip
One trophy for the hottest of either category
We scheduled this for the coldest month of winter, so come on in and warm up.
And as always, we'll have tasty drinks on tap too.
Cheers!