Winery tours are back,
By Jeff Zeitler on Thursday, July 22nd, 2021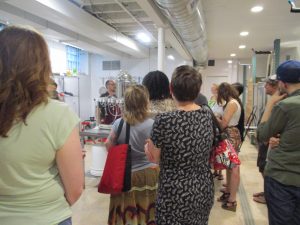 And better than ever!  We once again conduct winery tours (that is, of the basement production area) showing you how we turn the city's apples, pears, cherries and other fruit into wine and cider in a 900 square foot space.  As a bonus, you get to taste all of the batches we have in production!  Tickets are $20 plus Eventbrite fees and taxes which comes to a little over 22 dollars.  Offered each Sunday at 12:30, or for large groups any time by special request.  Call Jeff at (651) 235-2726 for group rates (10 or more) if you'd like to schedule a custom tour.