Taproom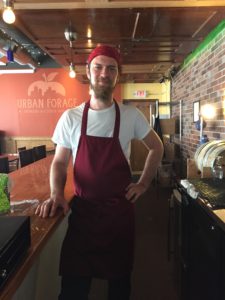 Open hours:
Thursday 4-9, Friday 4-9, Saturday 1-9, Sunday 1-5  See our blog or FB page for holiday or weather closures.
Find us:
3016 East Lake Street, Minneapolis MN 55406.  (612) 584-4398
FAQ:
Are you gluten-free?  Yes.  completely.  We are a winery, not a brewery, and as such none of our products contain any malt, grain or gluten of any kind.  Our food offerings are also gluten free, so you can feel safe consuming any and all items here if you have gluten issues.
Can my kids come with me?  Yes.  Our taproom is kid-friendly. We even have a shelf of games in the back of the taproom for both kids and grownups.
Can I bring my dog?  No. We love dogs, but please leave your pup at home as we try to be sensitive to allergy issues.  Service animals are welcome.  One exception— While our patio is open, you can bring your dog around back- call us if you need to know more.
What if I need disability accommodations?  Please come visit us! We are 100% ADA compliant.  We have a chairlift and a newly renovated gender-neutral ADA bathroom.  Ask for table service, and we will be glad to help.
Do you have food?   Yes!  We now have hot, gluten-free pizza and cold cheese platters with olives and GF crackers.  Sometimes when the weather is nice we even have a food truck out front.  You are always welcome to bring outside food into Urban Forage.  We even have takeout menus on hand!  But we ask that you buy drinks from us.
Can I get married there?  Yes! We'd love to host your event!  Birthday parties, bridal showers, fundraisers- we do them all.   Prices vary depending on what the event is, when it takes place and the number of guests.  Email us at urbanforagewinery@gmail.com and we'll fill in the blanks.
Some nice things people said about us:
"…a unique business model that straddles the modern and traditional."
Minneapolis StarTribune
"This is a perfect mix of an Irish pub and coffee shop vibe"
The Jason Show
Urban Forage Winery and Ciderhouse brings its funky, organic ciders to East Lake Street
City Pages
"All in all, this would be a fine space to meet a few friends and chill over some hard cider."
The Heavy Table
The Johnny Appleseed of South Minneapolis
The Growler