A stroll down memory lane, Cork#11?
By Jeff on Wednesday, November 12th, 2014
The Minnesota Daily featured the young Jeff when he was making wine in his Sanford Hall dorm room closet at the University of Minnesota more than 20 years ago. Cork#11 decided to take a stroll down memory lane that included graduate classes on St. Paul campus where Jeff would meet and fall in love with his wife Gita.
Find Cork#11 and we'll give you an Urban Forage t-shirt.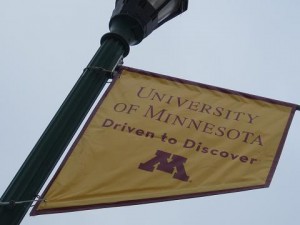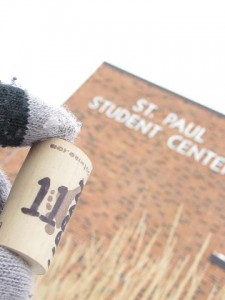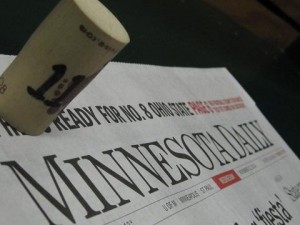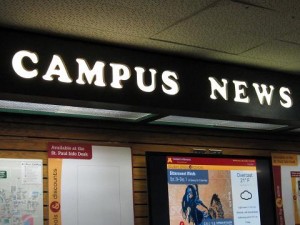 It seems like yesterday! Who knew that this young couple would go on to open the first winery in Minneapolis-St. Paul since prohibition! Be a part of it and become a member. Here's how.
See Capture the Cork for more details.